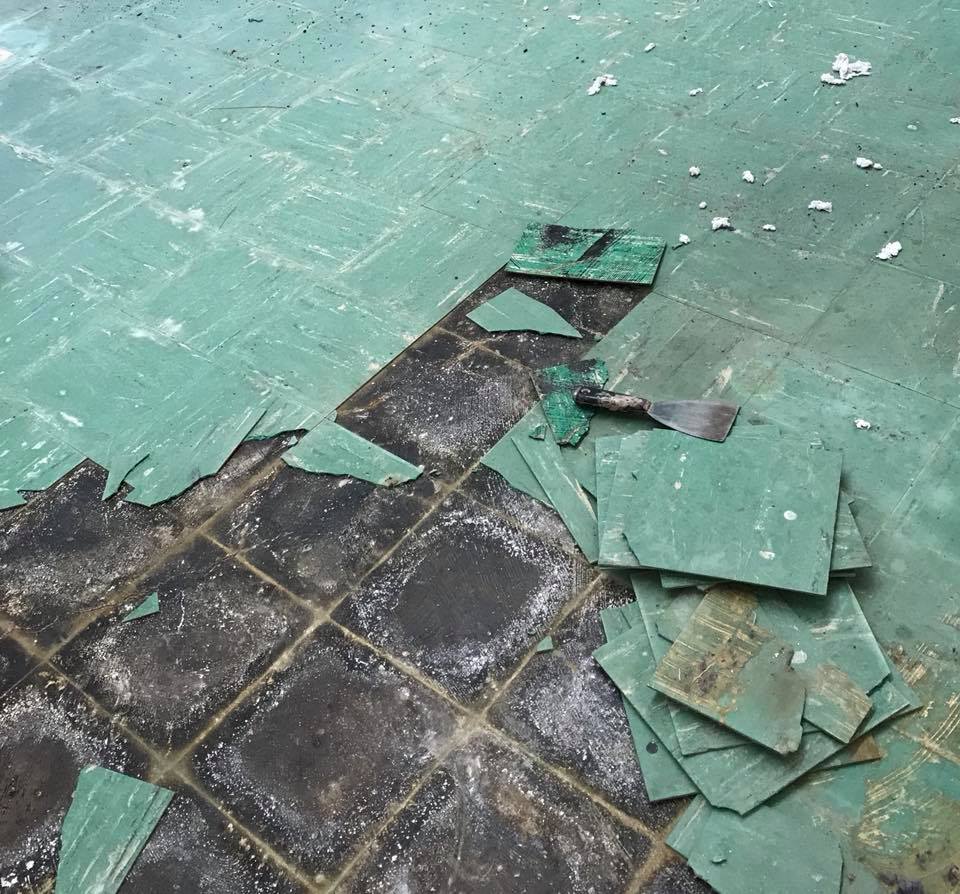 DIY or "Do It Yourself" projects are more popular than ever. Television networks such as HGTV are now among the most-watched in the country, thanks to their huge lineup of home improvement shows. Thanks to them, DIY is seen as a fun, team-building exercise for scrappy families with an eye for savings. You can easily pull up videos on YouTube of people removing their home's asbestos floor tiles, drywall, or popcorn ceilings.

There's just one problem: It's a terrible idea.

Consider this: the majority of laws regarding asbestos actually relate to the handling of it by workers. Abatement companies like M.E.S.S. are required by the government to send our workers to 32-hour certification courses before they can even be around asbestos. We also need special licenses to handle and transport it. Why? Because according to the EPA, there are no safe exposure levels of asbestos. So if you're thinking about removing asbestos on their own, here are 5 great reasons not to:

1) A respirator is not enough.
Most people know that asbestos is dangerous when inhaled. It makes sense to buy a respirator. But that's just one small part of limiting your exposure. When you disturb asbestos fibers, they will proceed to contaminate your clothes, the room you're in, and even adjacent rooms. Asbestos is smaller than a single human hair. Once distributed, millions of fibers that you cannot see will travel anywhere that is not vacuum sealed.

M.E.S.S. will completely contain your work area in 4-6 milometer poly sheeting, often in two layers. We'll seal off doorways, windows, even electrical outlets. We'll also wear disposable suits while we handle your asbestos, careful to remove them before leaving the work area.

2) You can't just throw it out
Asbestos is a class 9 hazardous material. Not only is it illegal to throw it in your trash can, most commercial landfills will not accept it. The ones that do should ask if you have an EPA transporter's license, a hazardous material manifest, or both.

There is also the issue of transporting. You must have a commercial driver's license with a hazmat endorsement to legally transport friable (crumbly) asbestos.

3) It requires special tools that you don't have.
A tour of the MESS garage with show you just what it takes to safely remove asbestos. Mastic remover, buffers, heavy duty floor tile scrappers, airless sprayers, and HEPA vacs are just a sampling of the equipment we use on even simple jobs. Basic hand tools from a hardware store are very inefficient. More importantly, removing asbestos without proper tools increases the likelihood of accidental exposure.

4) It gets messy fast.
We're called MESS for a reason. Tearing out drywall, scraping up floor tile, and piling up insulation will get very dirty in ways that you won't expect. Before you know it, your carefully laid plan will have wrench thrown in it, as you wonder how to get rid of all this water or why your trash bags are ripping. Remember, our teams spend more time setting up a work area and cleaning it after, than the actual removal.

5) Your work cannot be verified.
Eventually, we all need to hire another contractor, make an insurance claim, or sell our homes. When this happens, and the issue of asbestos comes up, no reputable contractor, adjuster, or realtor will take your word for it that you safely and thoroughly removed asbestos. They'll want to see either a post clearance test or at least and official letter from an abatement company verifying that work was performed. If you cannot provide this, you may have have your house professionally tested for hazardous materials. Even worse, contractors may have to assume asbestos related materials are still in your home.

Don't let yourself be put in a bad position of trying to remove asbestos yourself. You may have to throw your hands up halfway through the project and call a company like MESS. Or you may be faced with having to hide your own work to other professionals. Protect yourself, and call an expert who will walk you through abatement step by step.